UAV and Drone Data Processing
The concept of working on drone data has recently made waves in the geospatial sector, professionals have realized the reliability and cost-effectiveness of data collected using a drone in a safe manner. Land surveyors, in particular, are getting exposed to more options that a drone is providing them. Having said all that, a major factor of effectively using data collected by a drone is processing it efficiently. Gathering data using drones might just take a flight but processing it and making it actionable is yet another story.

Airpix has unique expertise that covers the whole value chain. For each application (geomatics, agriculture, powerlines, oil and gas, mines…) we have a dedicated team offering proven expertise combined with specific in-house tools. A full range of resources to guarantee professional, survey-grade deliverables that you need to make the right decisions in the field.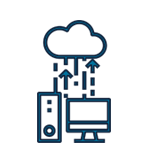 PROCESSING

OUTPUT GENERATION

REPORTS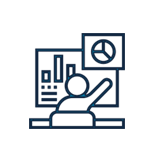 DASHBOARD
Output Served